Jazz Singers' Performance Course
Have you ever wanted to try singing jazz?
Do you love the songs of the great American songbook, Ella Fitzgerald, Claire Martin, Frank Sinatra or Michael Bublé?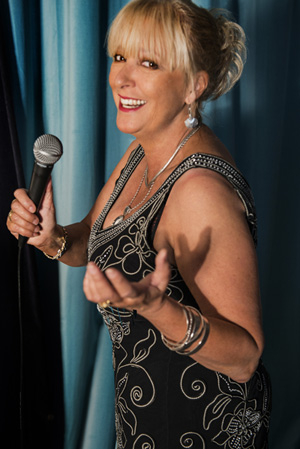 This 10-week course will cover the following:
– Vocal technique
– Learning famous songs
– Introduction to Improvisation
– An opportunity for you to work on your own solo songs
– Tips on working with musicians
– Performance technique and overcoming nerves
– A show at the end with performance coaching and live backing
You may have sung before in a group or choir and want to sing solo…
You may sound great in the shower but haven't tried in public…
You may already sing in bars and pubs but want to up your game…
You may sing another style and want to expand your repertoire…
This course is open to anyone with a love of Jazz, Latin and Blues
Come along!
Dates, Times & Place
The course will start on the week of 16th September, and will run for 10 weeks, with a half term break if people want one. At the end of the course we will put on a show in a local bar. You will be welcome to invite your friends and family to hear your new-found expertise.
The classes will be 1½ hours long, and I would like to run the course on Monday or Thursday afternoons but could also do it as an early evening course, depending on when everyone can make it. Contact me with your preferred day: Monday or Thursday, and times: 12-1:30, 2-3:30, 4-5:30 or 6-7:30. Please give more than one option so I can work out the best time for a whole group.
The course will take place either in my house in Bishopston, or in the show venue.
Costs
The classes will cost between £5 and £10 per week depending on whether we get a jazz pianist in each week or not. You will need to sign up for five classes at a time, but you are welcome to try the first class on its own as a taster, and then book for the next four. The show we put on at the end of the course will also cost £10 each to pay for coaching, pianist, PA etc.
---